strengthening our roots with stem
farmers Insurance Thank a million teachers
dream big teacher challenge grant
Tiffany hall, educator, arrowhead elementary - billings, MT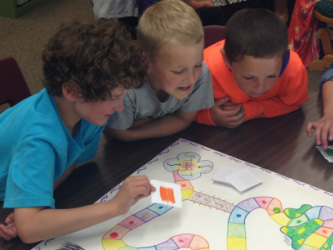 The future starts here - with my students and the hundreds of others in Billings Public Schools. We know the world is changing at a rapid pace and our students need to be prepared for jobs that haven't even been created yet. How do we ensure that students from all backgrounds have the exposure, experiences, and support to be prepared for college and the workforce in our ever-changing world? It starts in my classroom and my teaching partners' classrooms. We know we can answer these questions and meet these challenges by providing our students with a solid foundation in science, technology, engineering, and math (STEM) education. There are many students in our community who have never heard the words college, career, job, and opportunities. These kids don't have the resources to explore, experience, and realize their future. We must provide these experiences in a way that engages these students and prepares them for the 21st century job market. A robust STEM education integrated into our teaching is the key. We are relying on our children of today to be the innovators of tomorrow. It is our responsibility to make sure they have the roots to be prepared for the world ahead of them.



My Classroom

Letters of Support

Budget Documentation

Building Upon Success

Billings Public Schools - Science, Technology, Engineering, and Math K-12

What is Project Lead the Way?


Why do we need STEM education K-12 for our students?

STEM Education & Support in Billings Public Schools in the News

STEM Community Presentation

Supporters of Project Lead the Way - Billings Public Schools K-12 STEM Initiative