operation alum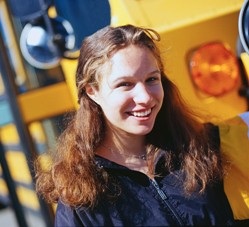 The Foundation offers alumni directories for Billings West, Skyview, and Billings Senior High Schools and manages a database of graduates.
The directories are invaluable resources for planning class reunions and for classmates to stay in touch. The Foundation has helped reunion classes start their own endowments for the benefit of students at their alma mater.
If your class is interested in making a donation to your alma mater or starting an endowment, the Education Foundation can facilitate that. Please e-mail
Krista Hertz
.
If you would like to update or add information about yourself to our alumni database, please e-mail your name, high school, and the year you graduated, along with any other information you would like to include to
alumni@efbps.org
. Please limit information to spouse, occupation, address, and phone number. Please tell us if you would like your e-mail address to remain unlisted.
**2010 Senior High Alumni Directory, 2010 Billings West High Alumni Directory, 2010 Skyview High Directory:
The Education Foundation worked with Harris Publishing to publish an updated directory for Billings Senior High, Billings West High, Billings Skyview High in 2010.
---