Celebrate the 25th Anniversary of
Saturday Live!
September 23, 2017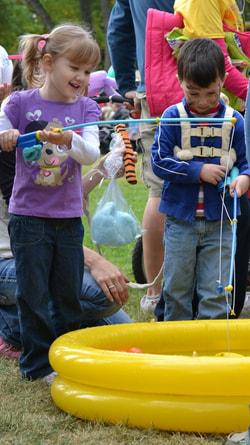 What is Saturday Live?
Saturday Live is an all day, outdoor, family-oriented carnival that benefits Billings Public Schools, the surrounding feeder schools, and the Education Foundation for Billings Public Schools. The Billings community has helped create and mold an event that has evolved into an attraction that no one in Billings should miss out on. From face painting and dunking booths to haunted houses and inflatables, there is something for everyone. Community sponsors, Billings Public Schools, and the Education Foundation all come together to make an event that is full of adventure and excitement.

This year, Saturday Live will be held on Saturday, September 23rd from 10am to 4pm at Pioneer Park. The day begins at 9am with the 2 mile Fun Run/100 yard Dash for all ages to participate in. There will be entertainment throughout the day on the Main Stage featuring local dance groups, choral ensembles, improv. In every corner of the park a school has a booth set up with an entertaining game or delicious food. There is fun for all ages from toddlers to senior to partake in throughout the day. Tickets for the booths can be purchased prior to Saturday Live from the local schools or at Pioneer Park the day of the event. All money that is raised from the event goes back to the school that sponsors the booth.
---
---
Watch skydiver Dana Bowman soar into Daylis Stadium to kick off Saturday Live at 10am!

​Park at Senior High and enter through the west gate of the stadium for bleacher seating.
​Dana will jump from 5,000 feet carrying a 2,000 square foot U.S. Flag.
---
A Huge Thank You to Our 2016 Sponsors
Presenting Sponsor - EXXONMOBIL
Principal Sponsors - Planet 106.7, Q2 KTVQ, SODEXO
Major Sponsors - First Interstate Bank,Pepsi-Cola Bottling of Billings


Business Sponsors
Altana Federal Credit Union, Billings Clinic, Billings Education Association, BNSF Railway, Brewer Dental Center, Builders Exchange of Billings, CMG Construction, Cole Law Firm PLLC, Crist, Krogh, & Nord Law Firm LLC, CTA Architects Engineers, Dick Anderson Construction, EBMS, Hulteng Inc., Lamar Outdoor Advertising, Merrill Lynch-Spalding Houghton Group, Montana State University Billings, St. Vincent Healthcare, Simply Family, UBS Financial Services – Montana Wealth Advisors, Wells Fargo, Wendy's

Community Sponsors
360 Office Solutions, A & E Architects, American Title and Escrow, Billings Association of Realtors, Billings Parks and Recreation, Comfort Heating & Air Conditioning LLC, Computers Unlimited, D.A. Davidson & Co., Liz and Bill Fulton, HRDC District 7, Huntington Learning Center, Industrial Communications, Kohl's, Merrill Lynch - Anderson, Hedge, Wagner & Associates, Northwest Pipe Fittings Inc., Payne West Insurance, Pierce Homes & RVs, QBS Safeguard, Rocky Mountain College, Speare Law Firm, St. John's Lutheran Ministries/Mission Ridge, Western Ranch Supply, Wipfli CPAs and Consultants

Family Sponsors
Bright & Beautiful, City Brew, Jon and Mary Dyre , Franz Bakery, Hardy Construction, , Hertz Plumbing and Heating, Holland & Hart, National Weather Service, Qdoba Mexican Grill, Sysco, Treasure State Electric, Dr. Mark Wilgus DDS, Yellowstone County Implement

​​