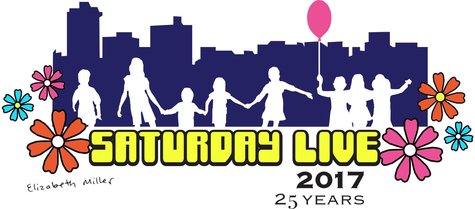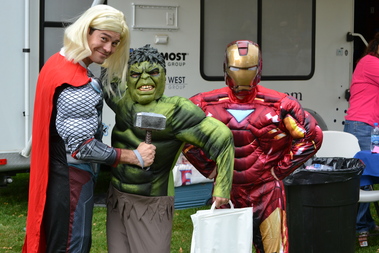 Events at Saturday Live 2017
Fun Run @ Daylis Stadium - Saturday, September 23rd
9:00 am - Warm-Up for the Fun Run
9:15 am - 2 Mile Fun Run/Walk
Wendy's Field at Daylis Stadium - Pioneer Park Entrance
*
* Click Here for Online Registration
The Saturday Live Fun Run is a fun event focusing on kids, family, and fitness as a kickoff before the Saturday Live festivities begin. The warm-up starts at Wendy's Field in Daylis Stadium at 9 am with the 2 mile fun run/walk starting at 9:15 am. The Fun Run will have a sports theme, so be sure to wear the colors or logo of your favorite sports team to celebrate fun and fitness. Don't forget to select your school affiliation when signing up for a chance for your school to win for having the highest percentage of student participants for your schools population! The cost for the fun run is $10. Everyone will be included in the competitive timing and will receive a race shirt.
Saturday Live 2016 Map Front
Saturday Live 2016 Map Back
Free Shuttle Service to Pioneer Park - 2 Locations
**Billings Clinic Parking Lot - 30th Street and 9th Avenue
**MSU B Parking Lot - Rimrock Road and Virginia Lane
**Shuttle Service every 15 to 20 minutes
Live Entertainment Throughout the Day on the Main Stage
Martial Arts, Irish Dance,
Senior High Drum Corp, & Many More
---
---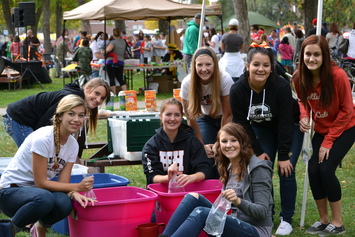 Fun & Games Galore
Crowd Favorites: Haunted House, Troll Bridge, Face and Hair
Painting, Rubber Duck Race, Plinko, Climbing Wall, Zip Line,
Inflatable Slides, Obstacle Course, Arts and Crafts,
Palm Reading . . . . Just to name a few!
List of 2017 Activity Booths
Don't leave Saturday Live hungry!
Burgers, Brats, Pulled Pork Sandwiches, Tacos, Cotton Candy, Popcorn, & Much More
---