Volunteer at the Education Foundation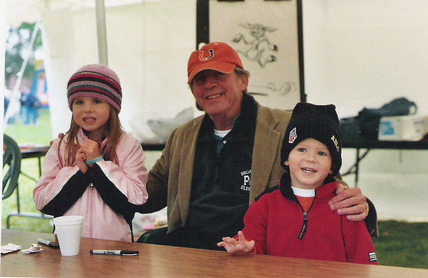 There are many ways to help the staff at the Education Foundation carry out the Foundation's programs and activities. Please read about the volunteer options below and contact us if you'd like to sign-up for one or more of the opportunities.
Saturday Live Volunteers
More than 15,000 people annually attend
Saturday Live
, a day-long, all-district carnival benefiting all Billings public schools. This family-oriented event brings hundreds of volunteers, parents, educators, and business leaders together for the largest school carnival in the region. Since 1993, Saturday Live has raised over $1,000,000 for Billings Public Schools.
Saturday Live will be held on September 24, 2016 at Pioneer Park. We always need the support of volunteers to help patrol the park, set up, staff the first aid station, carry pop, answer questions at the information tent, and help with clean-up. Contact
Julie Whitworth
to volunteer at Saturday Live.
Reading Rocks Volunteers
Get an early start and volunteer for
Reading Rocks 2016. The dates for Reading Rocks 2016 will be June 20 - July 28
. We need the help of volunteers to be storytellers to the group of children or to read one-on-one with young readers. It is a one-hour commitment once or twice a week for volunteers to read with the children in North, Crow Arrowhead, Gorham, Pioneer, and Central Parks, as well as Orchard Elementary.
To sign-up as a volunteer download the application
here
or contact
Julie Whitworth
.
---